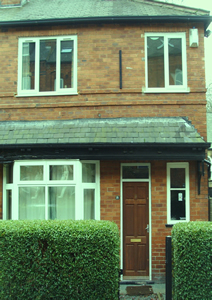 4 Bedroom Shared House.
Property Description and Facilities -
Semi-detached house.
Lounge, kitchen, bath/shower, separate toilet.
4 bedrooms.
Gardens & side drive parking.
Rent -
 £81pppw.
Availability / Status -
 Available July.
Address -
 18, Regent Park Terrace, LS6 2AX.
Google Map -
http://goo.gl/maps/gmF4P
If you have any queries about any of the properties listed here, please give us a call and we will be happy to help - 0113 2751009.